Roots To Health - Sarah Bearden, D.N. Med., MS, CN
Welcome! Roots to Health is the private practice of Sarah Bearden, D.N. Med., MS, CN. I am a Nutritionist, Aromatherapist, Herbalist and Gourmet Whole Foods Chef and I bring all these elements into my private practice. I am also a teacher and have created this website to be a place where you can learn about healthy and delicious whole foods, and recipes for healthy eating, and you can also learn about aromatherapy, herbs and how to create a healthy lifestyle. I offer classes in all of these subjects as well, in the San Francisco Bay Area in California. If you want to learn more about me, my services and what I offer, and more about Roots to Health, go here. For a quick overview of this site, you can also visit this site's Navigating This Site page for locations and descriptions of every tab and sub-tab. For those viewing through tablets and mobile devices, start here.

---
If you want to go directly to the information offered on this site, please visit any of the three options listed below.
Crafting a healthy diet for yourself and your family is one of the most important things you can do to acheive your optimal health.
I recommend a diet of whole, real foods.

Learn more about nutrition, delicious whole foods and find receipes HERE.

Using essential oils, herbs & other natural remedies can be an important part of self care. It is important to know how to use these gifts from nature safely and appropriately.

Learn more about Aromatherapy, and using Herbs and other Natural Remedies HERE.

Living in a healthy environment and limiting exposure to toxins is an important strategy for optimal health.

Learn more about detoxification and creating a healthy environment. HERE.
What's New at Roots to Health?
The second issue of the Roots to Health Newsletter will be out in a few days! If you signed up to receive it, you willl get it by email. Each future issue will have a theme and will include information and links to articles and recipes that support that theme. I will be issuing a new newsletter every month and occasionally more often than that. This newsletter is free. If you haven't already signed up to receive the newsletter, and you'd like to receive it, please go here.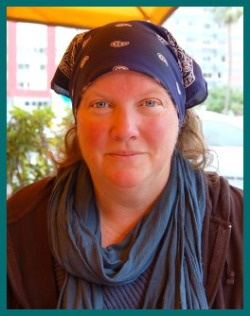 Hi! I'm Sarah Bearden. To learn more about me, my practice, my philosophy, and how I came to create Roots to Health, please go here. To sign up for my newsletter where I'll let you know when I have posted a new article or recipe and where I announce upcoming new classes and events, please go here.
I also maintain 2 blogs: Mama Bear's Den is a place where you can learn how to cook. My Roots to Health blog is for updated articles supporting this website. To either of my blogs, please go here.
---